2012: The Year of Growing Young
Well, we survived. Thanks for nothing, Mayans. But as is typically the case with any good near-death experience, our sense of personal reflection shifts into high gear. We look back at recent events with fastidious amazement and look forward to the places we will go with aggressive hope. We learn. We grow. But mostly, we are filled with childlike wonder. So here goes, my 2012: the year of wonder,...
2011: The Year of Yes →
1 tag
2 tags
10 Things (I Think) I've Learned
1. Buy books you know you will not read. 2. Buy more fruit than you think you need. 3. Don't buy anything but books and fruit when you're emotional. 4. Take criticism better than you think you do. 5. Take a weird class. 6. Go on a random adventure. 7. Save time for error. 8. Save room for fairy tales. 9. Let people surprise you. 10. Let that person in.
4 tags
Super #fail
3 things that set the Super Committee up for a Super #Fail: 1. Unpopular out of the gate: Congress has a 9% approval rating, the Super Committee is a mini-me of unpopularity. 2. No risk around election:  The closer we get to elections, the slimmer the chance something risky in DC gets done. 3. History stacked against the 12 members: 4 voted against Simpson-Bowles; 0 voted for...
10 Things I (Think) I've Learned
1. Send flowers to other girls. 2. Buy flowers for yourself. 3. Delete pictures of exes.  Like, now. 4. Stop yourself from de-friending him on Facebook.  Like, seriously? 5. Print out actual pictures. 6. Frame those actual pictures. 7. Lose the scale. 8. Drop the "what can you do for me?" 'tude. 9. It's only name-dropping if you're...
3 tags
10 Things (I Think) I've Learned
1. Let people pass you on the highway. 2. Don't let people take your taxis. 3. Carry cash just in case. 4. Carry your passport just because. 5. Giving piggybacks to kids is cool. 6. Getting them from your guy is hot. 7. Call as much as you e-mail. 8. Put your your phone down and look out the window. 9. Drama should be left to actors. 10. Jade should only be used as a noun, not a...
5 tags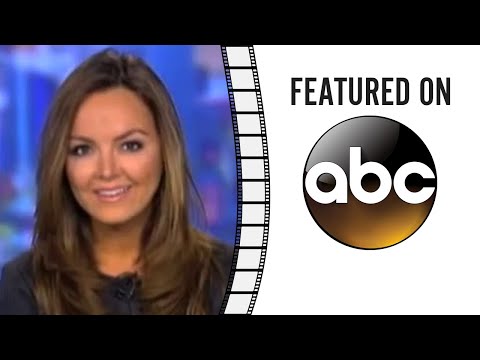 1 tag
2 tags
10 Things (I Think) I've Learned
1. If you wear a short dress in winter, bring a coat. 2. If you don't, people will laugh and you will get sick. 3. Stop staring people down, 6th grade is o-v-e-r. 4. Stop fixating on that one piece of criticism. 5. "Cute" is not a compliment. 6. Tell women they are "beautiful" — don't just think it. 7. Be a girl's girl, not a girly girl. 8. You...
4 tags
Breaking News: Recessionista.com
I'm never going to be the one to say that I know how to do lots of things well. But, admitting when I'm wrong has always been one of them.     So, I've been wrong. You've been there for me through my on-air adventures, misadventures and job changes. You've asked how I'm doing when I'm cryptically tweeting Nietzche quotes or frantically trying to find a...
1 tag
4 tags
Which Politicians Are in the 1% Anyway??
1. Michelle Bachmann, Ron Paul, Rick Perry, and Buddy Roemer are not in the 1%. 2. Mitt Romney, John Huntsman, Newt Gingrich, and Herman Cain are in the 1%.  3. It's about $700,000 annual household income to make it in the top 1% of america.   4. In 2006, President Obama was not in the top 1% — but he is now. 5.  66% of people in a recent poll believe that the rich-poor divide should...
5 tags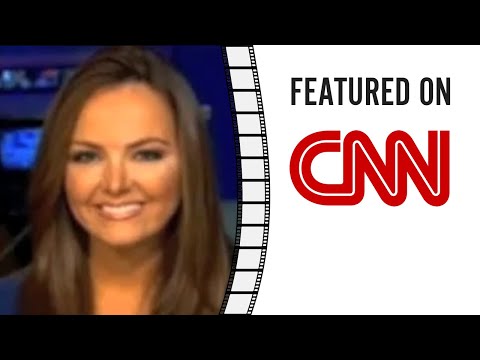 2 tags
10 Things (I Think) I've Learned
1. Grow your age. 2. Acting your age is overrated. 3. Bite off more than you can chew. 4. Stop biting your nails. Gross. 5. Teased hair rarely looks good. 6. Shoulder pads don't look good. Ever. 7. Loose lips are contagious, but so are wide eyes. 8. Eat when you're hungry, stop when you're full. 9. Follow your cravings. 10. Follow no one path.
4 tags
Who the Heck Are the "Top 1%"?!!
In case you missed my CNN segment on it, here are 5 things you need to know: 1. To get into the "top 1%" of Americans you don't need to be a billionaire or millionaire or half-millionaire. The minimum wage earners in that group make about $343k/year. 2. Financial services professionals (a.k.a. "Wall Street") average $311k/year — so they technically don't...
2 tags
10 Things (I Think) I've Learned
1. Men are not princes. You are not in a Disney movie. Snap out of it. 2. Snapping at kids is one of the worst things you can do. 3. If you're luckier than you are good, be nicer than you were lucky. 4. It's hard, but you need to give help when you are asked and ask for it when you need it given. 5. Be fun-employed once in your life. 6. Know the rules before you break them. 7....
2 tags
10 Things (I think) I've Learned
1. Picking up the tab at meetings is ballsy, on a date it's unnecessary. 2. Pick where you want to go to eat, really. The game of "wherever you want" wastes too much time. 3. Lying about your age is lame. 4. Lying about anything is exhausting. 5. There's nothing fashionable about being late. 6. There's almost nothing that's too late to fix. 7. Believe in...
"I would have to work hard tomorrow. Work could cure almost anything, I believed..."
– Ernest Hemingway
2 tags
10 Things (I Think) I've Learned
1. LBDs are overrated. Little grey or little navy dresses are less obvious. 2. Wear red when you're blue. 3. Wear dresses because you can and it's an already coordinated outfit. 4. Clothes are meant to be worn, a stain is nothing to blink at or waste good club soda on. 5. Put on your big girl undies and get over him. 6. Kill 'em with class. 7. A white tailored shirt works for...
7 tags
Introducing: Brian Sozzi, the Ying to My Business...
It was 6 o'clock in the morning and I was halfway through my day by then. I was sick — as I sometimes was working the early morning shift at CNBC — and needed to leave my on-air duties after anchoring the show to spare viewers my congested voice and runny eyes. It would have just been another random, "blah" Friday if I hadn't shared a car back into the city with...
1 tag
"The only way to be truly satisfied is to do what you believe is great work. And..."
– Steve Jobs
2 tags
10 Things (I Think) I've Learned
1. Enough with the counting calories. 2. Everything in moderation, including moderation. 3. Take what people offer. 4. Take more pictures than you pose for. 5. No one will take your career more seriously than you will. 6. When in doubt, tip more. 7. When in doubt, sip less. 8. Loyalty is earned. 9. Trust can be learned. 10. The cycle can be broken. ...
"Buy the ticket, take the ride."
– Hunter S. Thompson
3 tags
3 Typical Pieces of "Financial Expert" Advice:...
When you hear advice over and over again, it doesn't mean it is right.  It doesn't mean it is wrong, either.  Just don't take the platitudes as fact.  Rethink and think for yourself. 1. "Invest in a 401k" I say think about ditching your 401k.  The biggest thing to remember about trusting your employer with your investments is: that you are trusting your employer...
5 tags
The Real Debt Threat: Student Loans
Nick Muellerleile graduated from USC in May as a member of the prestigious Phi Beta Kappa society.  Five months later, he is now living on about $2 per day, which he says he spends on what he says are "luxuries — like food."   "Luxuries" like basic living expenses are what young people, like Muellerleile, are struggling to afford even though he has what seems like a real...